Material used
– Silikomart Silicon mould KIT Tarte Mon Amour X8
– Silikomart heart lace silicone mould for tiles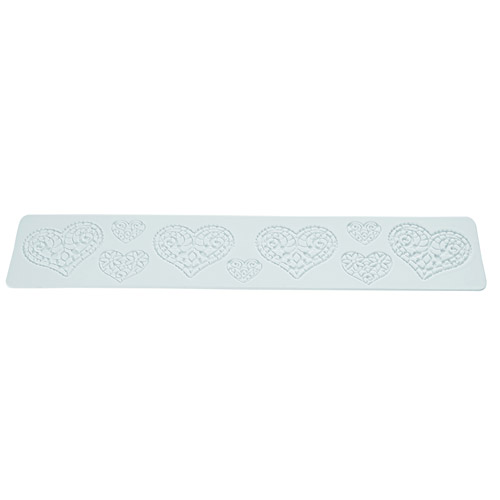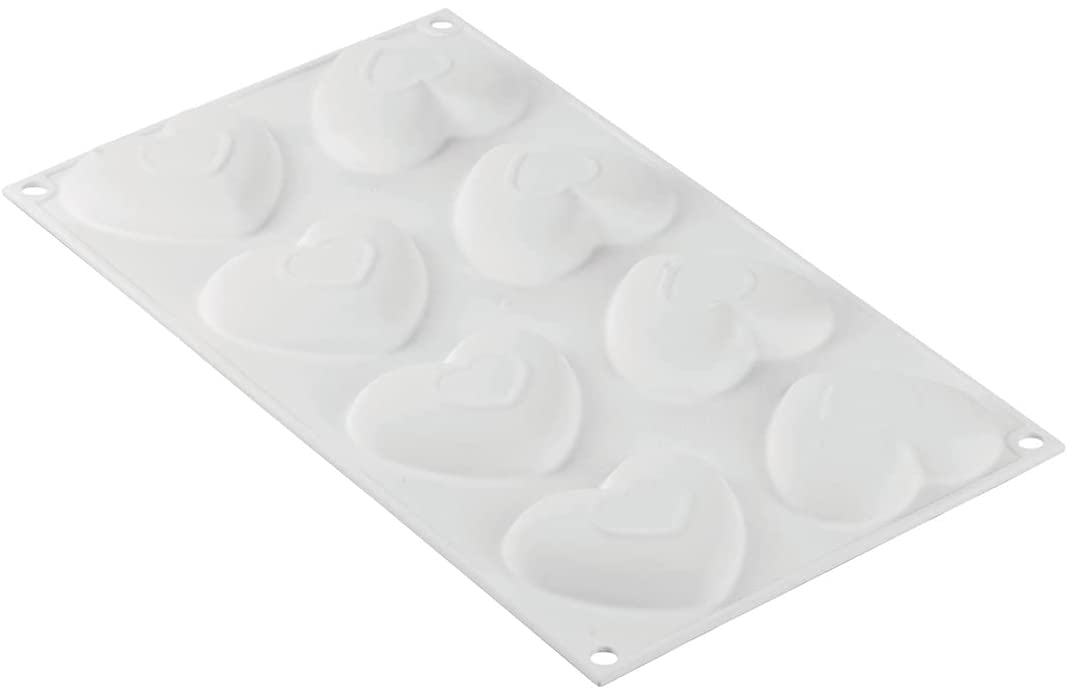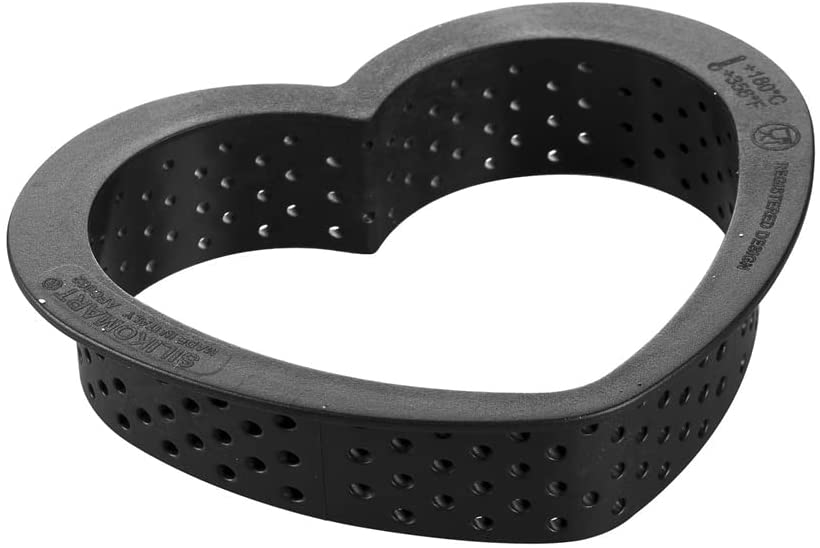 Shortbread dough
70g flour
10g icing sugar
40g butter
1 egg yolk
1 pinch of salt
Mix all the ingredients together, roll out and put in the fridge. Roll out the pastry between two sheets of greaseproof paper and cut out hearts using the @silikomart tartlet mould. Prick the pastry, place in the freezer for 10 minutes and bake at 180°C for 20/25 minutes.
Chocolate mousse
1 leaf gelatine (2g)
50g of liquid cream 30%, 50g of milk chocolate
50g milk chocolate
50g of cold 30% cream
Heat the cream. Remove from the heat and add the gelatine, previously softened in a bowl of cold water and squeezed dry. Add the melted chocolate and mix. Set aside.
Whip the cold liquid cream with a mixer and gently fold in the previous mixture. Fill the @silikomart Kit 8 mini tart petit amour mould and place in the freezer.
Dark chocolate glaze
50g water
90g sugar
90g glucose
60g unsweetened condensed milk or liquid cream with a minimum of 30% fat content
90g dark chocolate
3 sheets of gelatine (2g each)
In a saucepan, heat the water, sugar and glucose to a rolling boil (103°C). Remove from the heat and add the gelatine, wrung out and softened. Pour over the melted chocolate. Mix. Add the condensed milk and mix. Strain and set aside in a cool place. The next day, use the icing at 35°C.
For the tuile
25g sugar
12g flour
12g melted butter
25g egg white
Mix all the ingredients together. Bake in a hot oven at 160°C for 6 minutes (may vary depending on your oven). As soon as you remove the hearts from the oven, remove them from the mould. Be careful, they harden very quickly and become brittle. Handle with care.