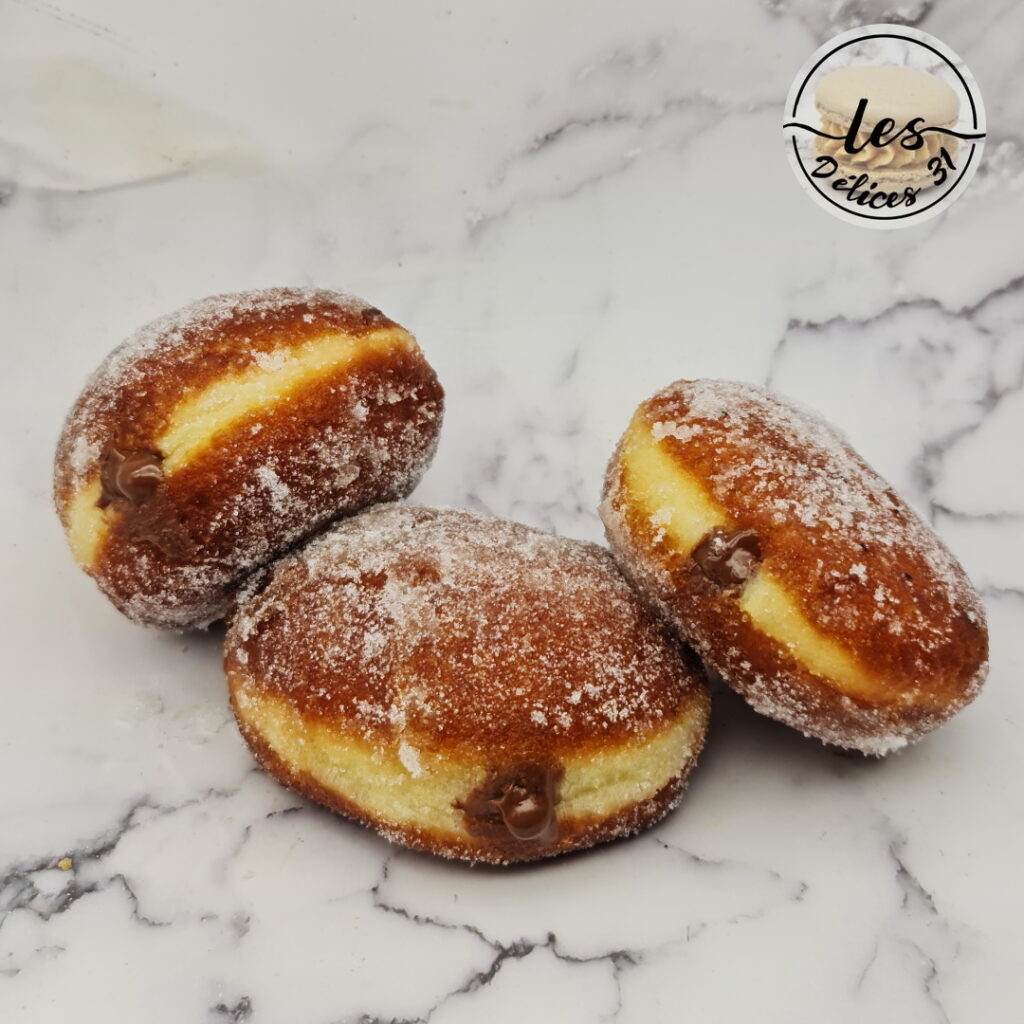 Nutella doughnut made of
– brioche dough
– Nutella-type spread
Materials used
– Elongated garnishing nozzle
– Saucepan
– Kitchen thermometer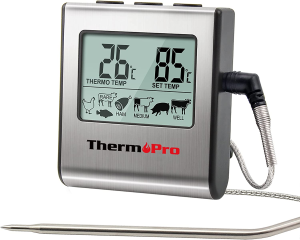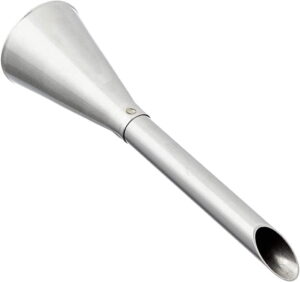 For about ten/twelve Nutella doughnuts
Ingredients
✔400g flour
✔150g milk
✔70g caster sugar
✔1 egg
✔1 yolk
✔18g fresh yeast
✔1 teaspoon salt
✔1 packet of vanilla sugar
+
✔40g butter cut into pieces
Place all the ingredients without the butter in your food processor bowl then knead for 5 minutes. Add this and knead for another 10 minutes. Place the dough in a bowl and cover with a cloth. Leave the dough to rest for 1 hour at room temperature and then degas it. Place the covered bowl in the fridge overnight.
The next day, roll out the dough on the floured work surface. Using a cookie cutter, cut out circles and place them on sheets of baking paper. Leave to rise for 1 to 1h30 hours.
Heat the oil in a pan to 180°C. Dip the doughnuts in the oil with the paper. Remove the paper and turn the doughnuts over as soon as they start to colour. As soon as they come out, dip them in a bowl of powdered sugar and place them on a rack.
Heat some nutella in a bowl in the microwave. Fill a piping bag fitted with an elongated nozzle with nutella and fill each doughnut.