Material used
– Baking tray
– 1 bean
– Micro perforated baking mat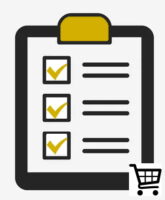 Ingredients
Ingredients for 2 buns 
✔400 grams flour
✔24 grams fresh baker's yeast
✔100 grams of 10 cl milk
✔60 grams caster sugar
✔50 grams soft butter
✔1 level teaspoon of salt
✔2 eggs
✔15g rum
✔1 tablespoon orange blossom
+
✔Egg yolk for gilding
✔Sugar beads
Add all the ingredients to the bowl of the food processor: yeast, flour, sugar, butter, salt, eggs, milk, orange blossom and rum.
Knead slowly for 50 minutes.
Place the filmed dough in a cool place overnight.
Degas and shape the dough into a crown. Gild and let the dough rise.
Brown the dough again and sprinkle with sugar pearls.
Bake at 160°C for 15 minutes and then turn off the oven.