Material used
– Baking tray
– Baking paper
– 1 brush
– 1 bean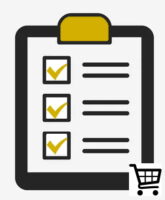 Ingredients
✔250 grams of flour
✔12 grams fresh baker's yeast
✔50 grams of milk
✔50 grams caster sugar
✔50 grams soft butter
✔3g salt
✔1 egg
✔25g rum
✔25g orange blossom
✔orange and lemon peel
+
✔1 egg yolk for gilding
✔Sugar beads
For a brioche for 6 people
Add all the ingredients to the bowl of a food processor: yeast, flour, sugar, butter, salt, milk, orange blossom, the zest of one orange and one lemon and rum. Blend until all ingredients are well incorporated (at least 8 minutes). Then gradually add the soft butter cut into pieces.
Continue to knead slowly for 10 minutes.
Cover the bowl with a cloth and leave to rise at room temperature for 1 hour.
On the floured work surface, form a ball, then wrap in plastic wrap and chill overnight.
The next day, degas the dough and shape it into a crown. Place on a baking tray lined with baking paper. Leave the dough to rise in the switched-off oven with a large bowl of hot water for at least 2 to 3 hours.
Brush the pastry with egg yolk.
Sprinkle with sugar pearls.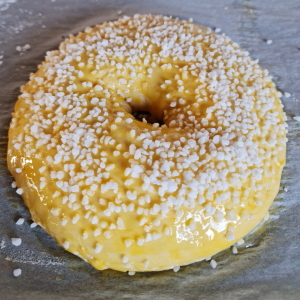 Bake at 160°C for 15 minutes, placing the brioche in a cold, unheated oven (so that it continues to rise and is thus softer and more airy), then turn the oven off for about 10/15 minutes.