Material used
– Silikomart silicone mould Fashion Eclair 130 x 25 H 25 mm
– Silikomart micro-perforated baking mat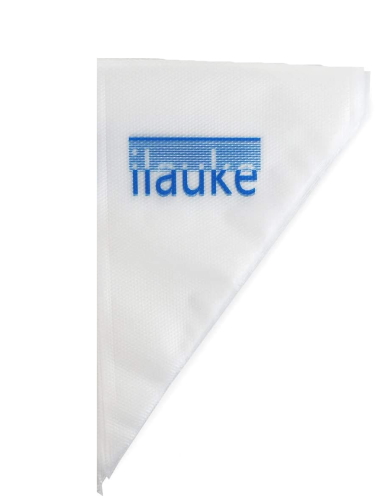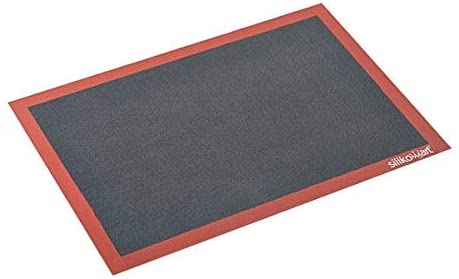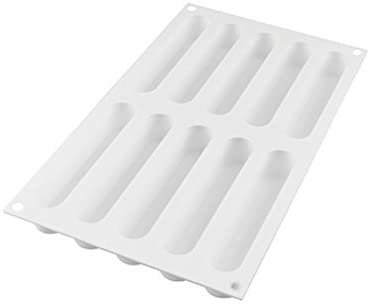 For 5 fingers
Almond biscuit (the day before)
65g sugar
65g almond powder
15g flour
100g egg whites
25g caster sugar
Mix the powders together in a bowl. Beat the egg whites until stiff with the powdered sugar. Take a small portion of the egg whites and mix to loosen the mixture. Add the remaining egg whites, stirring gently with a spatula. Pour the mixture onto a baking tray lined with baking paper. Bake in a 170°C oven for about 14 minutes. Leave to cool and then cut out biscuits smaller than your silikomart finger mould.
Cherry mousse (the day before)
150g cherry puree
30g caster sugar
3 sheets of gelatine
200g liquid cream 30% fat minimum
Hydrate the gelatine in cold water. Heat the cherry puree with the caster sugar in a saucepan. Remove from the heat and add the gelatine. Leave to cool a little. Whip the cold cream with an electric mixer. Add the previous mixture and stir gently with a maryse. Pour into the silikomart finger mould. Add the almond biscuit and place in the freezer overnight.
Sweet dough
70g flour
10g icing sugar
40g butter
1 egg yolk
1 pinch of salt
Mix all the ingredients together, wrap and put in the fridge. Spread the dough between two sheets of baking paper and cut out biscuits. Place the dough in the freezer for 10 minutes and bake at 180°C for about 12 to 15 minutes.
For the whipped cream
50g of liquid cream 30%MG minimum
10g caster sugar
30g of mascarpone
Whip the 30% minimum fat cream with the mascarpone and caster sugar with an electric mixer. Poach the whipped cream over the cherry mousse.
Decorate with cherry jelly balls and mint leaves.
[pvc_stats postid="" increase="1" show_views_today="1"]