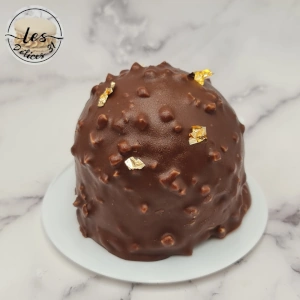 Chocolate and praline cake
– a chocolate praline crisp
– a praline cake
– a milk chocolate rocher glaze
Material used
– Silikomart Puff mould
– Baking paper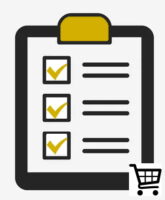 Ingrédients
Hazelnut praline
✔100g hazelnuts
✔50g caster sugar
Chocolate praline crisp
✔30g chocolate
✔55g hazelnut praline
✔25g crêpes dentelles
Chocolate praline cake
✔180g flour
✔150g sugar
✔3 eggs
✔1 plain yoghurt
✔1 sachet yeast
✔1 praline chocolate bar (185g)
✔20 g neutral oil
✔1 pinch salt
For the glaze
✔200g milk chocolate
✔20 to 30g chopped almonds
✔15g neutral oil
Hazelnut praline
✔100g hazelnuts
✔50g caster sugar
Pour the hazelnuts onto a baking tray and bake at 150°C for 15 minutes. In a saucepan, pour the powdered sugar and make a caramel. Pour onto a sheet of parchment paper and leave to cool. Place the hazelnuts (rubbing to remove the skin) and chopped caramel in the bowl of a blender and blend until praline is obtained. You'll have some praline left over at the end of this recipe, which you can store in a closed jar.
Chocolate praline crisp
✔30g chocolate
✔55g hazelnut praline
✔25g crêpes dentelles
Mix all ingredients together and roll out between two sheets of parchment paper. Using a cookie cutter, cut out the diameter of your silikomart Puff mold and place in the freezer for around ten minutes.
Chocolate praline cake
✔180g flour
✔150g sugar
✔3 eggs
✔1 plain yoghurt
✔1 sachet yeast
✔1 praline chocolate bar (185g)
✔20 g neutral oil
✔1 pinch salt
Pour the flour, sugar, baking powder and salt into a bowl. Add yoghurt and mix. Add eggs and mix again. Melt the chopped chocolate in a bowl with the neutral oil in the microwave. I used a bar of Poulain brand pralinoise. Add the melted chocolate to the previous mixture. Fill the silikomart silicone mould only 3/4 full with the mixture, as the cake will swell during baking, and place in the oven at 180°C for 20 to 25 minutes. Keep an eye on baking.
As soon as the tip of the knife comes out dry, remove your mold. Using a knife, cut away the part of the cake that protrudes from the tin to create a flat, even base. Turn out and leave to cool. Place a disc of crisp under each cake and place in the freezer for a few minutes.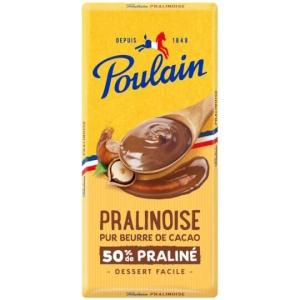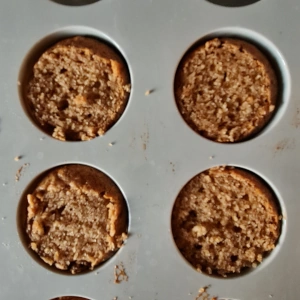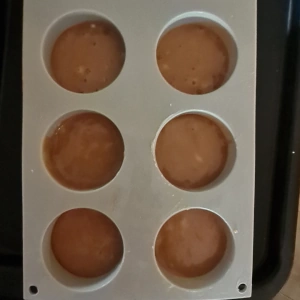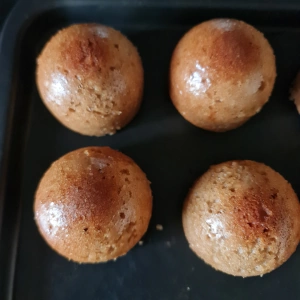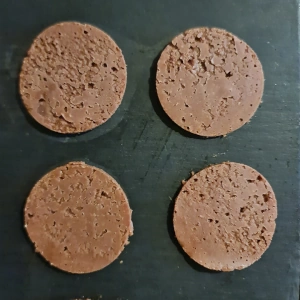 For the glaze
✔200g milk chocolate
✔20 to 30g chopped almonds
✔15g neutral oil
Melt milk chocolate and neutral oil. Mix well. Add chopped almonds. Mix again. Remove the cakes from the freezer and place them on a rack on a baking tray. Frost the cakes. You can collect any excess icing that has dripped under your rack for reuse.
I decorated the cake with little leaves of edible gold.