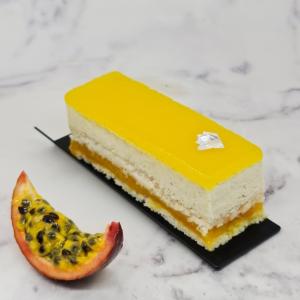 Mango and passion fruit cake with
– a coconut dacquoise
– a mango and passion fruit compote
– a vanilla mousse,
– a mango jell
Material used
– Rectangular frame 20X11x4,5 cm
– Ancel 210 bloom gelatine
– Tefal baking tray
– Greaseproof paper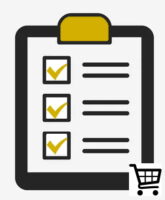 Ingredients
Coconut dacquoise
✔100g egg whites
✔60g shredded coconut
✔60g icing sugar
✔10g caster sugar
Mango and passion fruit compote
✔1 mango
✔4 passion fruit
✔20g sugar
✔4g pectin
White chocolate vanilla mousse
✔80 g full cream
✔80 g white chocolate
✔4 g gelatine
✔160 g whipped cream
✔vanilla pod or vanilla powder


Mango jelly
✔130g mango
✔20g water
✔20g sugar
✔2g gelatine
Coconut dacquoise
✔100g egg whites
✔60g shredded coconut
✔60g icing sugar
✔10g caster sugar
Whisk the egg whites with the caster sugar. Sift the coconut powder and icing sugar over it. Stir gently. Poach the dacquoise on a sheet of baking paper about the length of your tin and bake at 170°C for 12-15 minutes. Leave to cool. Cut out 2 rectangles of 20cmX11cm. Place your rectangular pastry frame on a plate and inside your first dacquoise biscuit. Set aside.
Mango and passion fruit compote
✔1 mango
✔4 passion fruit
✔20g sugar
✔4g NH pectin
In a small bowl mix the sugar and NH pectin. In a saucepan, heat the mango and passion fruit purée (having first filtered out the seeds). When it comes to the boil, add the sugar and cook for 2 minutes, stirring constantly. Remove from the heat, leave to cool and then pour into your pastry frame over the 1st dacquoise biscuit. Place in the freezer for a few minutes before adding the second biscuit.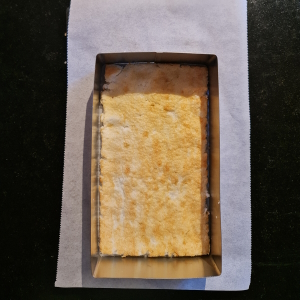 White chocolate vanilla mousse
✔80 g full cream
✔80 g white chocolate
✔4 g gelatine
✔160 g whipped cream
✔vanilla pod or vanilla powder
In a bowl of cold water, place the gelatine leaves. In a small saucepan, heat the 80g of liquid cream with the scraped and split vanilla pod. Turn off the heat, cover the pan and leave the vanilla to infuse for 15 minutes. Return the mixture to the heat and then, off the heat, add the gelatine (having first removed the vanilla pod) and the melted white chocolate. Mix and set aside. Whip the cold cream with an electric mixer. Pour in the previous mixture and stir gently. Pour over the second dacquoise biscuit and place in the freezer overnight.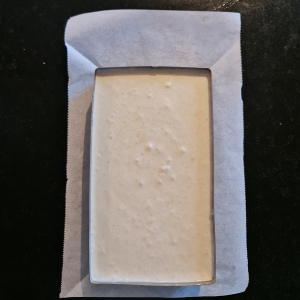 Mango jelly
✔130g mango
✔20g water
✔20g sugar
✔2g gelatine
Soften the gelatine sheet in a bowl of cold water. In a saucepan, pour the blended mango, powdered sugar and water and bring to the boil. Remove from the heat and add the wrung-out gelatine. Leave to cool (< 40°C) then pour over the frozen cake.
Leave in the fridge until the jelly sets. Carefully remove the frame and cut 0.5 cm off each side of the cake, so that the layers are well defined. Cut into individual pieces and thaw in the refrigerator.