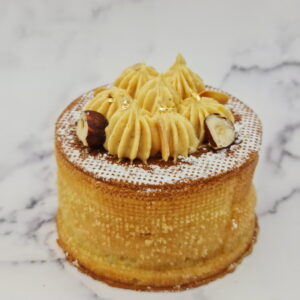 Paris Brest composed of
– choux pastry
– praline mousseline cream,
– hazelnut praline.
Material used
– micro-perforated baking mat X2
– entremet circle
– micro-perforated belt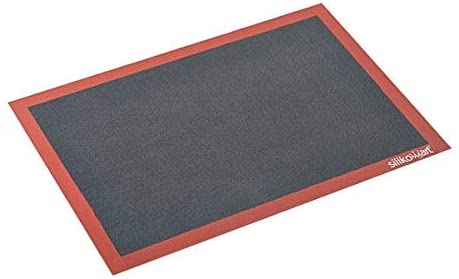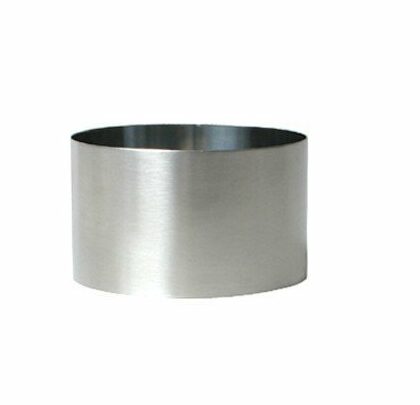 For 5 Paris Brest
Crackers
✔50g butter
✔50g flour
✔50g brown sugar
Mix all the ingredients together, spread between two sheets of baking paper, place in the freezer for a few minutes and then cut out circles the diameter of your entremet circles.
Choux pastry
✔60g water
✔60g milk
✔70g flour
✔55g butter
✔Salt
✔1 teaspoon sugar
✔2 or 3 eggs (depending on their size)
In a saucepan heat the water, milk, butter, salt and sugar. Off the heat add the flour all at once. Mix well to dry out the dough for 2 to 3 mins.
Add the beaten eggs gradually, mixing well between each egg. Poach on a baking sheet inside a baking circle lined with a micro perforated baking strip (50g per circle). Add the cracker disk on top. Place a second micro perforated baking mat on top, a baking tray with weight on it. Bake at 180°C for 50 minutes and leave to cool.
Pastry cream
✔250g milk
✔50g caster sugar
✔3 egg yolks
✔25g cream powder
✔50g butter
Heat the milk. In a bowl mix the yolks, sugar, cream powder.Pour the hot milk over it.Stir.Pour back into the pan.Stir until thickened.Out of the heat add the butter cut into pieces. Stir. Pour into a bowl, filter it and keep it cool.
Homemade hazelnut praline
✔130g hazelnuts
✔65g caster sugar
Pour the hazelnuts onto a baking tray and bake at 150°C for 15 minutes.
In a saucepan, pour the caster sugar and make a caramel. When the caramel has a nice colour, pour it onto a sheet of baking paper and leave to cool. Place the hazelnuts (having rubbed them to remove the skin) and the cooled caramel, cut into pieces, in the bowl of a blender and blend until you obtain the hazelnut praline.
Hazelnut praline mousseline cream
✔Custard cream made previously
✔160 g homemade hazelnut praline
✔250 g butter
In the pastry cream bowl add the praline and mix with an electric mixer. Then gradually add the previously whipped butter.
Assembly
Cut out the centre of the choux. Garnish with the mousseline cream to the middle. Add a little hazelnut praline and finish with more mousseline cream. Sprinkle with icing sugar all around and decorate with flaked almonds and hazelnuts.