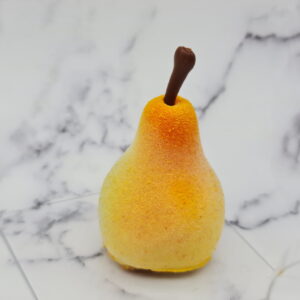 Hazelnut and pear Entremet composed of
– a hazelnut biscuit,
– a pear insert,
– a pear mousse,
– velvet spray.
Material used
– Pavoni pear mould 5.3 X 7 cm
– Silikomart mini spheres mould X24
– Ancel 210 Bloom gelatine (gold quality)
– Yellow, brown and orange velvet sprays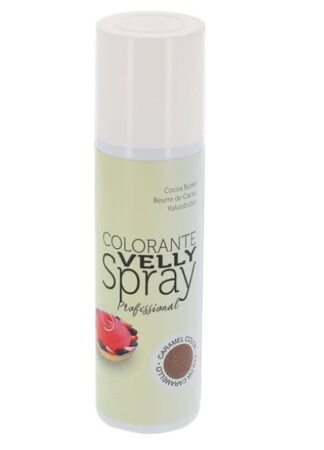 For 8 small pears
Pear insert (the day before)
✔90g mixed ripe pears (or pears in syrup)
✔90g diced pears
✔2g pectin
✔10g caster sugar
In a saucepan, pour the mixed pears. Heat through. In a small bowl, combine the sugar and pectin. Add to the pan as soon as it boils and ,without stopping stirring, cook for 1 minute. Remove from the heat, add the diced pears and mix. Pour into the silikomart mini spheres X24 mould and place in the freezer for 2 to 3 hours.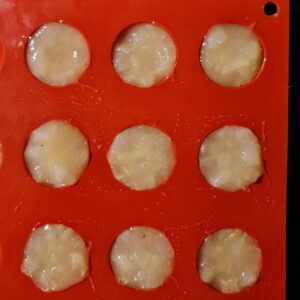 Hazelnut biscuit (the day before)
✔10g butter
✔35g hazelnut powder
✔35g icing sugar
✔7g flour
✔25g egg
✔1 egg white
Make a hazelnut butter. In a saucepan, melt the butter until it takes on a nice nutty colour and smell. Set aside. In a bowl, mix the whole egg with the icing sugar. Add the hazelnut powder ( from Maison de la noisettes), flour and melted butter. Mix well. In another bowl, beat the egg whites with the powdered sugar. Gently fold them into the mixture with a spatula. Pour the biscuit dough onto a baking tray lined with baking paper. Bake the biscuit for 8 to 10 minutes at 180°C. Remove the biscuit from the oven and allow it to cool before cutting it out with a round cookie cutter to fit the diameter of your silicone mould opening.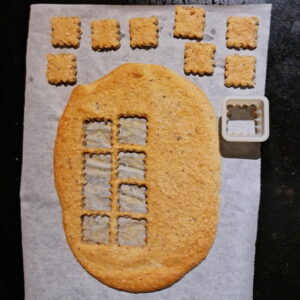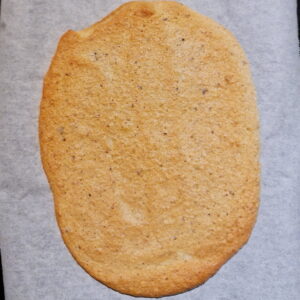 Pear mousse (the day before)
✔160g ripe pears, mixed
✔100g of liquid cream 30% MG minimum
✔3g gelatine
Place the gelatine in a large bowl of cold water. In a saucepan, heat the mixed pears. Off the heat, add the wrung out and softened gelatine. Set aside.
In a bowl, pour the cold cream and whip it with an electric mixer. Add and stir gently the previous mixture.
Assembly (the day before)
Pour some of the pear mousse into the Pavoni mould. Assemble the pear insert halves in pairs and place them in the pear mould. Add a little pear mousse and finish with the hazelnut biscuit.
The next day, take out the frozen pears and immediately apply the velvet sprays (yellow, brown and orange). Place in the fridge while defrosting (2 hours).
I made the pear tails with milk chocolate.