Material used
Silikomart Goccia mould 20 cm for the entremet
Silikomart silicone mould Ø 160, H 20 mm for the insert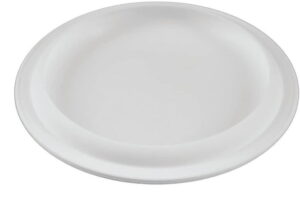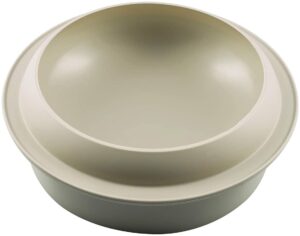 Creamy praline
80g milk
80g of liquid cream
1 sheet of gelatine (2g)
1 egg yolk
25g sugar
60g praline
Place the gelatine sheet in a large bowl of cold water. In a saucepan, pour the cream and milk and heat.
Pour the egg yolk and caster sugar into a bowl. Mix well. Pour in the hot milk, stir and transfer to the pan. Heat while stirring to 83°C. Remove from the heat and add the gelatine, wrung out and softened, then the praline. Mix well. Pour into the insert mould and place in the freezer.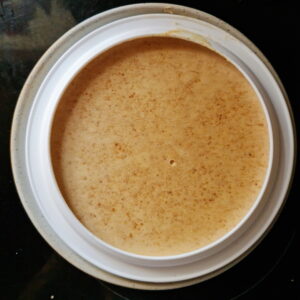 Almond dacquoise
90g egg whites
30g powdered sugar
70g almond powder
70g icing sugar
20g flour
In a bowl, mix the almond powder and icing sugar. In another bowl, beat the egg whites until stiff and fold in the powdered sugar. Pour a little egg white into the previous mixture to loosen the mixture. Gently fold in the rest with a spatula. Sift in the flour and mix. Pour onto a baking tray covered with baking paper. Bake at 180°C for about ten minutes. Leave to cool and then cut out the biscuit.
Chocolate praline crisp
60g praline
60g melted milk chocolate
20g crumbled crêpes dentelles.
Mix all the ingredients together then spread on the almond dacquoise cut to the diameter of your entremet mould.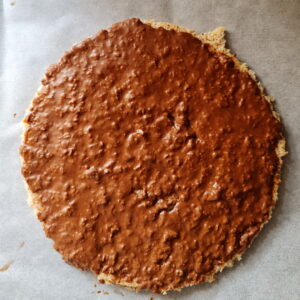 Vanilla mousse
90g of liquid cream 30%, vanilla powder
Vanilla powder
180g white chocolate
4 sheets of powdered gelatine
60g egg yolks
60g water
35g sugar
240g cold liquid cream
In a large bowl of cold water, hydrate the gelatine. In a saucepan, heat the liquid cream with the vanilla. Pour the hot cream over the melted chocolate. Add the wrung-out gelatine. Mix well with a blender. Set aside.
In a bowl, mix the water, sugar and yolks with a mixer and triple the volume. Place this mixture in a bain-marie with the white chocolate ganache and heat to 70°C. Whip the cream with an electric mixer and gently fold it into the previous mixture.
Assembly
Pour the vanilla mousse into the mould. Add the creamy praline insert. Pour in the remaining mousse, then finish with the dacquoise biscuit covered with crunchy praline side down. Place in the freezer overnight.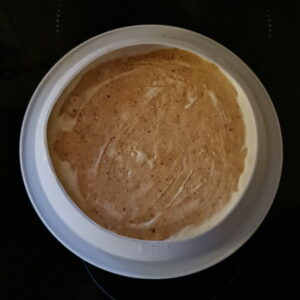 Icing (the day before)
100g sugar
100g glucose
55g water
65g unsweetened condensed milk or liquid cream with a minimum of 30% fat content
100g dark chocolate
4 sheets of gelatine
Heat the glucose, water and sugar in a saucepan to 105°C. Pour into a measuring cup over the melted chocolate, unsweetened condensed milk and softened gelatine. Mix, strain on contact and keep in a cool place. Bring back to approx. 35°C the next day and use on the frozen entremet.
Decorate with chocolate eggs, crumbled crêpes dentelles to be applied at the last moment before serving so that they do not soften.