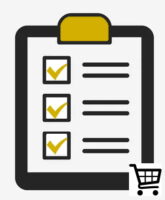 Ingredients
For the homemade caramel
✔ 160g caster sugar
✔ 200g heated liquid cream
✔ 50g semi-salted butter
For the ice cream
✔ 260g single cream
✔ 90g sweetened condensed milk
✔ liquid vanilla
For the whipped cream
✔ 180g single cream
✔ 100g mascarpone cheese
✔ 25g icing sugar
✔ liquid vanilla
✔Unsalted peanuts
Serves 4
For the homemade caramel
✔160g caster sugar
✔200g heated liquid cream
✔50g semi-salted butter
Melt the sugar in a saucepan. When it has a nice amber colour add the previously heated liquid cream off the heat. Mix well and return to the heat to melt all the caramel. Remove from the heat and add the butter. Leave to cool, then fill a piping bag with the mixture.
For the ice cream
✔ 260g liquid cream, 30% fat content
✔ 90g sweetened condensed milk
✔ liquid vanilla
Whip the very cold liquid cream with the sweetened condensed milk and liquid vanilla. Fill a piping bag with an 8-tooth tip.
Place in the freezer for at least 3 hours.
For the whipped cream
✔180g single cream
✔100g mascarpone cheese
✔ 25g icing sugar
✔ liquid vanilla
Pour the 30% minimum fat liquid cream into a bowl with the mascarpone and vanilla. Whip with an electric mixer. Gradually add the icing sugar. Place the whipped cream in a piping bag fitted with a fluted tip.
Remove the verrines from the freezer and poach the whipped cream on top. For those with a sweet tooth, you can add a little more caramel. Sprinkle with chopped unsalted peanuts. Place in the freezer until ready to eat.
Remember to take them out at least 15 minutes before eating.