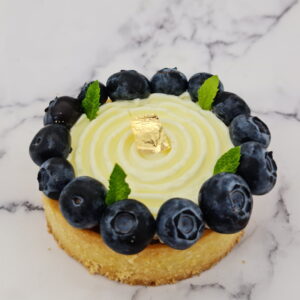 Blueberry tartlet made of
– sweet pastry,
– blueberries,
– whipped cream.
Material used
– Silikomart whirlpool mould X6
– Micro perforated baking mat
– Perforated silikomart tart rings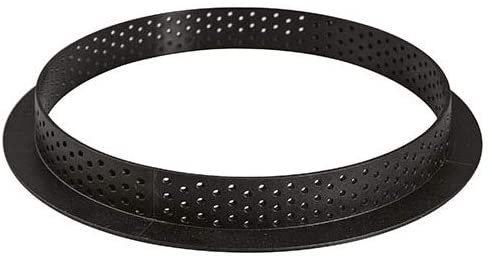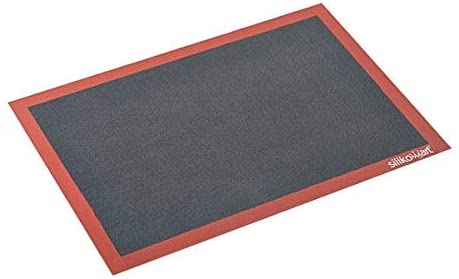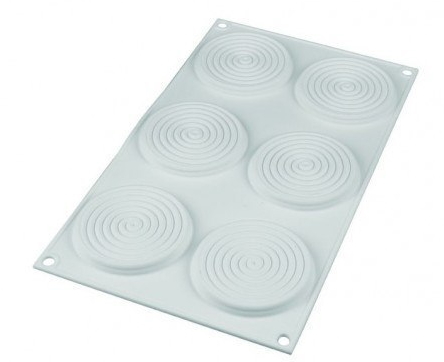 Whip up some mascarpone cream and fill the silikomart Tourbillon X6 mould. Place in the freezer.
For 4/5 tartlets
Sweet pastry
70 g soft butter
130 g flour
45 g icing sugar
15 g almond powder
1 pinch of salt
1 egg yolk
Mix all the ingredients together. Roll out the dough thinly between 2 sheets of baking paper and put it in the fridge for 30 minutes. Line the circles and prick the pastry with a fork. Bake the tartlets at 170° for 10 minutes.
Preparation
1 egg
5cl of milk
25g butter
50g flour
10g almond powder
30g caster sugar
1 sachet of vanilla
1/2 sachet of yeast
Soften the butter. Add the sugar and vanilla. Add the egg and mix. Add the yeast and flour and finish with the milk.
Add blueberries to the tart shells and top with the previous mixture. Put back in the oven for about 25 minutes. Leave to cool.
Assembly
Place the whipped cream swirls in the middle of the tartlets. Arrange fresh blueberries and mint leaves around the edge.
Keep in a cool place until tasting.