Material used
– Silicone mold silikomart cake 12 cavities
– Micro perforated silicone baking mat
– Saint-honoré nozzle for poaching the meringue
– Torch for browning the meringue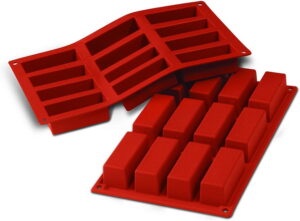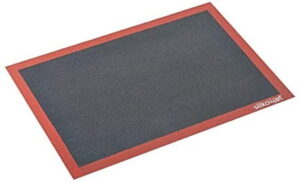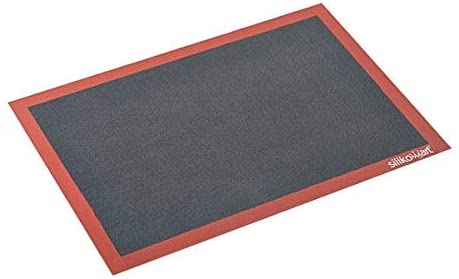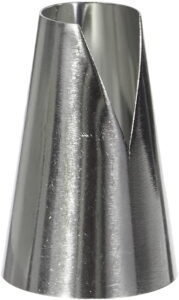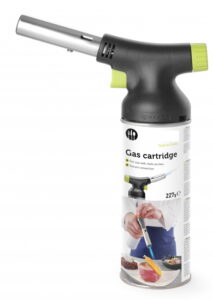 To make 12 small tarts
For the soft lemon cookie
1 egg
65 g of sugar
zest of a lemon
4,5 cl of liquid cream
60 g of flour
1 teaspoon of yeast
In a bowl, mix the egg and the powdered sugar with an electric mixer. Add the cream and mix again. Sift the flour and the yeast.  Finally add the zest of a lemon. Mix well. Pour on a baking sheet covered with parchment paper. Bake at 180°C for 8 to 9 minutes. Once the cookie is cooled, cut out rectangles of 3X11cm. The cookie is a bit thick, so I cut it in height to make two cookies.
Lemon curd
2 eggs
70 g caster sugar
juice of 2 lemons
30 g melted butter
In a saucepan, pour and beat the eggs and sugar. Add the lemon juice and melted butter. Stir to combine. Heat over low heat until the cream thickens. Set aside.
Lemon mousse
20 cl of liquid cream
lemon curd
2 sheets of gelatin (4 g)
Soften the gelatine in a bowl of cold water. Heat the lemon curd and add the softened and wrung-out gelatin off the heat. Whip the cream until it is stiff and gently add it to the previous mixture. Fill the silikomart mould to ¾ and add the cookie on top. Place in the freezer for at least 4 hours.
Sweet dough
105g of soft butter
70g of powdered sugar
2 yolks 
200g of flour
Mix all the ingredients.  Form into a ball, wrap in plastic wrap and chill for at least 1 hour. Roll out the dough thinly between 2 sheets of parchment paper. Using a cookie cutter, cut out two rectangles with rounded ends per tartlet. Place in freezer for 10 minutes. Bake on a micro-perforated silicone baking sheet at 175° for about 10 minutes. Watch them as they cook. Remove from oven as soon as they turn color. 
Italian Meringue
2 egg whites
120g caster sugar
4,5 cl of water
In a saucepan, heat the water and sugar to 118°C. Start beating the egg whites and then pour the syrup over them when it reaches the desired temperature. Continue beating until the meringue is cold.
Assembly
Take the mousse out of the freezer and place it on the cookie. Place a little meringue on each sweet pastry and place them on either side of the mousse. Poach the remaining meringue on top with a Saint Honoré tip. Using a blowtorch, brown the meringue. Place in a cool place while the mousse is defrosting.