Materials used
– Silikomart mould – Tart ring 190mm
– Micro perforated silicone baking mat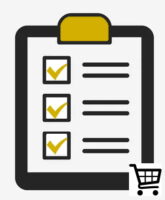 Ingredients
Pears in syrup

3 pears

Water

150g caster sugar

Liquid vanilla
Sweet pecan pastry

80 g flour

40g icing sugar

50g pecan powder

60g butter

1 egg yolk

1 pinch of salt


Pecan cream

40g of butter

40g sugar

40g pecan powder

40g egg
Syrup

20g water

20g powdered sugar
Serves 6
Pears in syrup

3 pears

Water

150g caster sugar

Liquid vanilla
You can either use canned pears in syrup or cook them. Take 3 nice pears, peel them, cut them in half and remove the middle (seeds), put them to cook in a pan with water, caster sugar and liquid vanilla. The cooking time depends on the maturity of your pears. Stick the tip of a knife into the pears to check for doneness.
Sweet pecan pastry

80 g flour

40g icing sugar

50g pecan powder

60g butter

1 egg yolk

1 pinch of salt
Mix all the ingredients (flour, sugar, pecan powder, butter, salt and egg yolk), make a ball, wrap in plastic wrap and place in the fridge for 1 hour. Roll out the dough thinly between 2 sheets of baking paper. Cut the pastry to the shape of your tart tin and line your tin with it. Place in the freezer for 10 minutes (the time to prepare your pecan cream). Prick with a fork.
Pecan cream

40g of butter

40g sugar

40g pecan powder

40g egg
Mix all the ingredients together and place the cream in the fridge. For the pecan powder, I simply mixed some pecans.
Drain the canned pears or those cooked in syrup. Top the tart with the pecan cream. Place the well-drained pears (you can cut each pear into strips). Add roasted and caramelized pecan sticks. For this, I cut pecan sticks and sauteed them in a pan with a sprinkling of powdered sugar until they caramelized. Bake your pie for about 45 minutes at 165°C/170°C.
You can use a brush to cover the pears with a syrup (water and sugar brought to the boil) to give them more shine. I placed whole pecans in the middle.