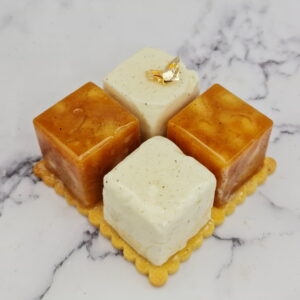 Cubed Tart Tatin composed of
– sweet pastry
– apple cubes
– cubes of whipped cream
– Neutral topping
Material used
– Silikomart 15mini cubes mould
– Micro perforated silicone baking mat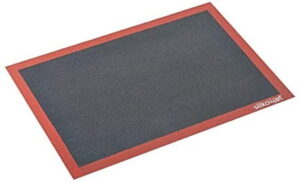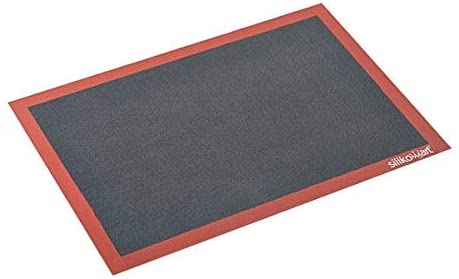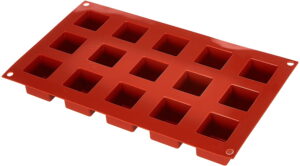 To make 4 revisited tartelettes tatin
For the apple cubes (the day before)
4 golden apples
80 g butter
70 g honey from @mielmartine
200 g caster sugar
100 ml cream
4 sheets of gelatine (2g each)
Place the gelatine sheets in a large bowl of cold water.
Fry the diced apples with the butter and honey. In another pan, make a caramel. Add the hot cream and then remove the gelatine from the heat. Mix with the apples and place in the insert mould in the freezer.
For the whipped cream cubes
40g sugar
200g of cold liquid cream 30% MG
80g of mascarpone
Whip the cream and mascarpone with an electric mixer. Gradually add the caster sugar. Fill the silikomart cubes with whipped cream and place in the freezer for at least 3 hours.
Sweet pastry
100g flour
20g icing sugar
60g butter
1 egg yolk
1 pinch of salt
Mix all the ingredients together, roll out and put in the fridge. Spread the dough between two sheets of baking paper and cut into 4 squares with a cookie cutter. Bake at 180°C between two silpain mats.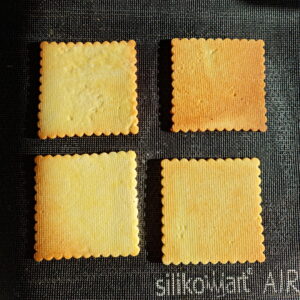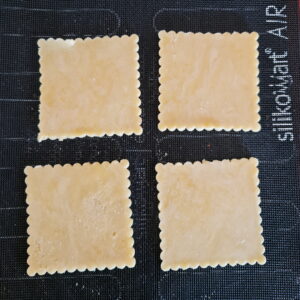 Neutral topping
3 x 2g gelatine sheets
75 g water
100 g fine caster sugar
25 g glucose syrup
Place the gelatine sheets in a large bowl of cold water.
Heat the sugar, water and glucose in a saucepan. Remove from the heat and add the gelatine. Mix well. Wait for the mixture to reach 30°C before icing the tatin cubes.
Assembly
Place two whipped cream cubes and two apple cubes covered with icing on the sweet biscuit. Decorate with a small gold leaf. Place in a cool place until defrosted.