Material used
– Micro perforated silicone baking mat
– Foam ring 5.5 X 5
– Micro-perforated strip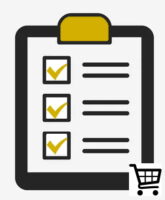 Ingredients
Sweetened cocoa paste
✔70 g soft butter
✔120g flour
✔15g cocoa powder
✔45g icing sugar
✔1 pinch of salt
✔1 egg yolk
For the spoon biscuits
✔2 egg whites
✔2 egg yolks
✔60g caster sugar
✔60g flour
For the mascarpone cream
✔160g mascarpone
✔2 yolks
✔2 white
✔55g caster sugar
+ 1 espresso
For 5 tarts
Sweetened cocoa pastry
✔70 g soft butter
✔120 g flour
✔15g cocoa powder
✔45g icing sugar
✔1 pinch of salt
✔1 egg yolk
Mix all the ingredients together, roll out and place in a cool place. Roll out the dough thinly between 2 sheets of baking paper. Line the entremet circles (Ø 5.5 x 5 cm) covered with a micro-perforated strip. Put in the freezer for 15 minutes. Bake the tart shells at 180° for about 15 to 17 minutes. Leave to cool. Carefully remove the circle and the micro-perforated strip.
For the spoon biscuits
✔2 egg whites
✔2 egg yolks
✔60g caster sugar
✔60g flour
Whisk the egg whites, adding the sugar gradually. Then add the egg yolks.  Mix gently. Sift the flour. Poach the biscuit on a sheet of baking paper. Bake at 180°C for 8 to 10 minutes. Leave to cool, then cut out biscuits the size of your tarts using a circular biscuit cutter.
For the mascarpone cream
✔160g mascarpone
✔2 yolks
✔2 white
✔55g caster sugar
In a bowl, beat the yolks with the mascarpone and half the caster sugar with an electric mixer. In another bowl, beat the egg whites with the remaining sugar. Gently mix the egg whites with the mascarpone cream using a piping attachment.
Assembly
✔1 espresso
Using a brush, soak the spoon biscuits with coffee. Place a biscuit on the bottom of each tartlet. Using a piping bag, top with mascarpone cream. Place a second biscuit soaked in coffee and finish with cream. I then sprinkled cocoa powder on top and decorated with a chocolate coffee bean.