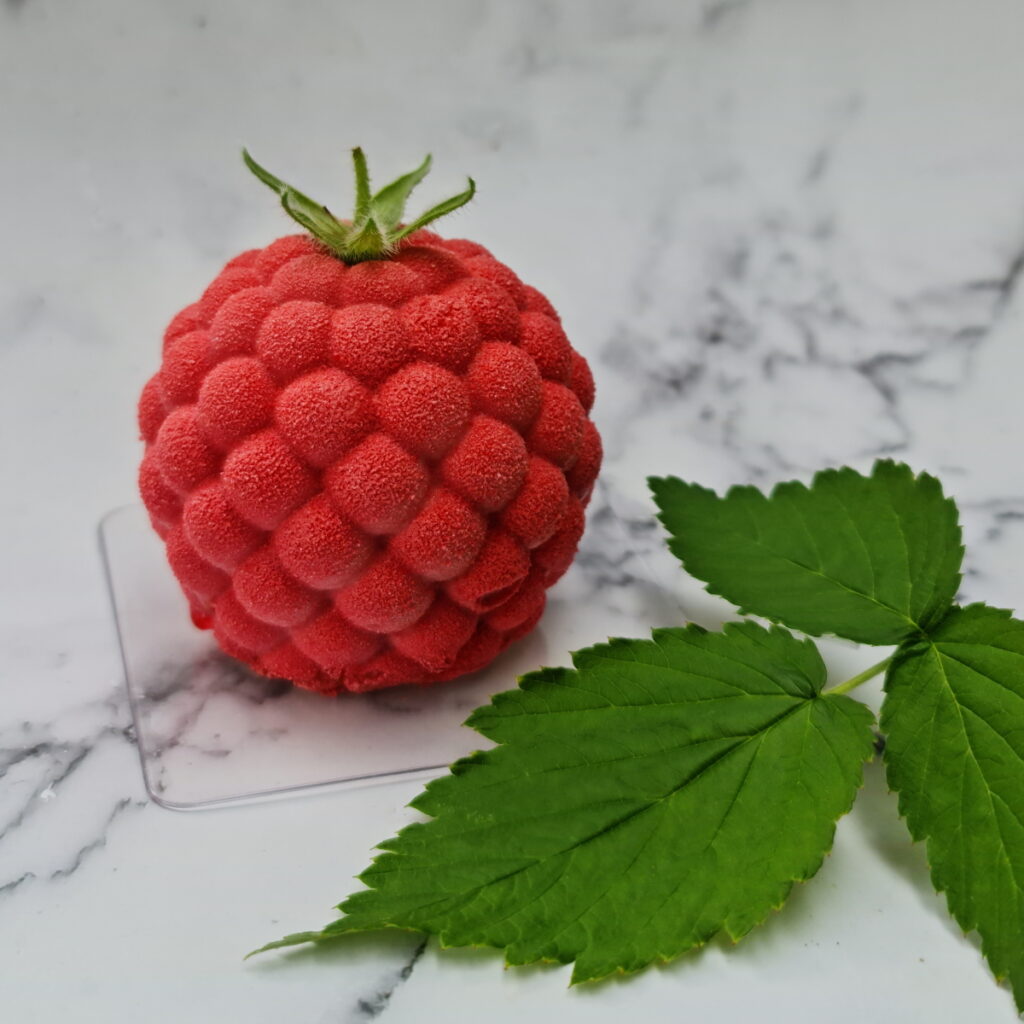 Raspberry entremet made of
– an almond biscuit,
– an insert of raspberry compote,
– a raspberry mousse,
– a red velvet spray.
Material used
– 3D Silikomart mould Fruits of the forest
– Silikomart half spere mould X15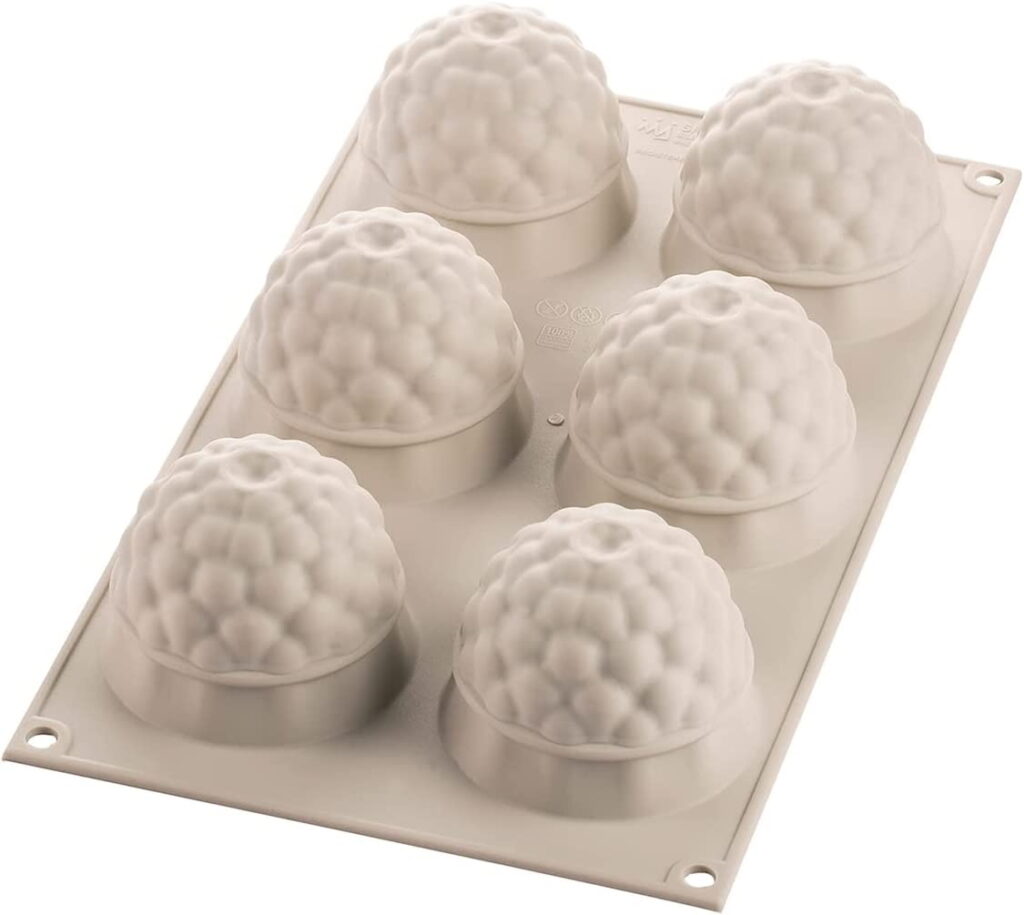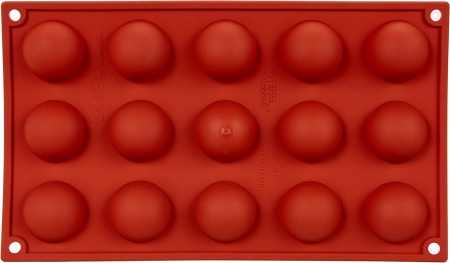 Raspberry insert
120g mixed raspberries
20g caster sugar
2g NH pectin
Mix the pectin and caster sugar in a bowl. In a saucepan, heat the mixed raspberries. Add the pectin/sugar mixture and bring to the boil for 1 minute, stirring with a whisk. Remove from heat. Pour into Silikomart half-sphere moulds and freeze for at least 2 hours.
Almond biscuit
30g almond powder
30g powdered sugar
8g flour
50g egg whites
10g caster sugar
Mix the powders together in a bowl. Beat the egg whites until stiff with the caster sugar. Take a small portion of the egg whites and mix to loosen the mixture. Add the remaining egg whites, stirring gently with a spatula. Pour the mixture onto a baking tray lined with baking paper. Bake in a 170°C oven for 14-15 minutes. Leave to cool, then cut out small circles of biscuit to the diameter of your tin using a biscuit cutter.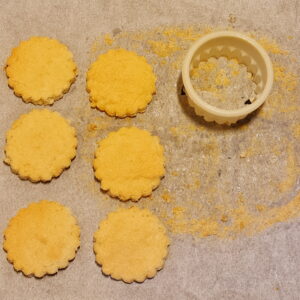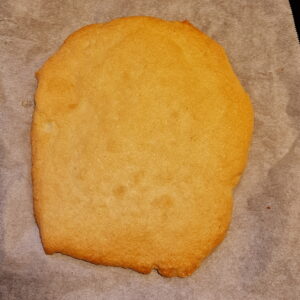 Raspberry mousse
300g raspberries
40g powdered sugar
3 sheets of gelatine
200g of liquid cream
Place the gelatine sheets in a bowl of cold water. In a saucepan, heat the 300g of mixed raspberries. Turn off the heat, add the gelatine. Leave to cool. Whip the cold cream with an electric mixer and add the icing sugar. Pour in the previous mixture and stir gently.
Assembly (The day before)
Pour the mousse into the silikomart mould halfway up. Add the frozen raspberry compote. Cover with a little of the mousse and finish with the almond biscuit. Place in the freezer overnight.
The next day, remove the frozen desserts from the moulds and immediately apply the red velvet spray. Place in the fridge (at least 4 hours) until ready to eat.  I put the tip of a borage flower on top before serving.